Please note that this project is currently discontinued. This is a snapshot of the website used for this project - solely kept for legacy purposes. For any questions or remarks, please contact the GitHub repository owner.
ABOUT
Domestic Widgets is a continuously improving toolkit as part of a research project at the Northumbria University in Newcastle. This project explores how we can involve families, you, in the exploration of connected technologies (e.g. the Internet-of-Things) for everyday domestic life. With this focus on exploration of connectivity, we developed the Domestic Widgets toolkit that focusses on crafting – as you and your family might already do. A cardboard base provides some scaffolding (but can equally be discarded!) and a small microcontroller and motor ensure internet connectivity with real-time data sources. You can use a Google Home to configure the widgets using your voice, which allows for continuous adjustments – without the need for coding or programming. This research project aims to learn from your family as you design and iterate on your crafts, because we think you are the experts of your own domestic life. We are intrigued by your experiences, thoughts and designs on connectivity at home, and see crafting as the vehicle to explore and discuss. The research lead is David Verweij, a PhD candidate at Northumbria University in Newcastle. If you are interested in the project, a collaboration or have any other inquiry, please contact me through the form below.
Northumbria
CREATING A WIDGET
A tiny circuit and motor is what brings a Domestic Widgets to life! Using an app on the Google Home you can configure your Widget to behave on real-time data. The craft kit comes with a cardboard base, which (optionally) helps in creating a sturdy base. This is not required, and we would love to see your creative use with or without the cardboard base. Below are a few steps that roughly show how to create one Widget.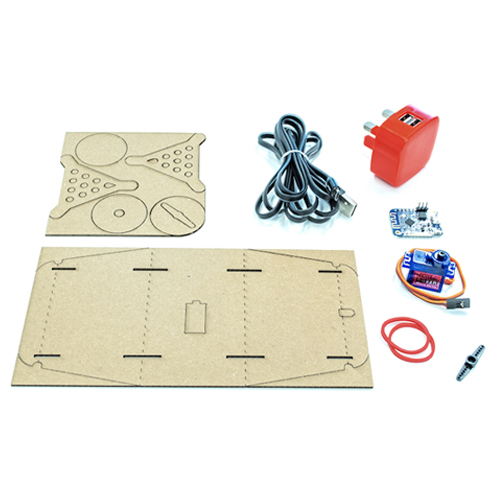 For one Widget, you need some electronic components, and a Google Home.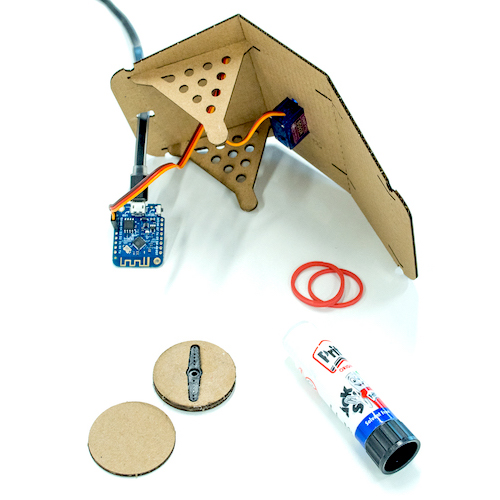 You can fold most cardboard, and glue three discs to create a strong motor arm.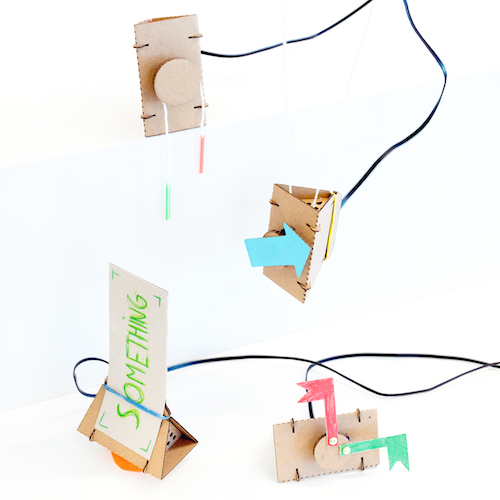 Get creative! Explore, tinker and craft to get some fun and interesting moving artefacts.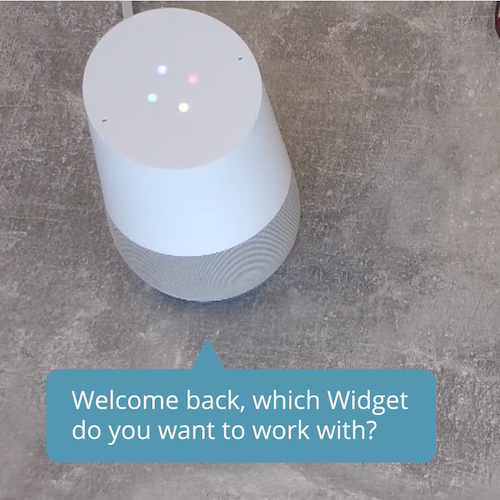 Say "OK Google, talk to Domestic Widgets", and follow along to configure your Widget!
EXAMPLES
Here are some examples of Domestic Widgets that already have been made. Some use the cardboard base to provide some structure, others totally disregard the cardboard. We encourage you to try different things, see how they work, and change whenever you want to!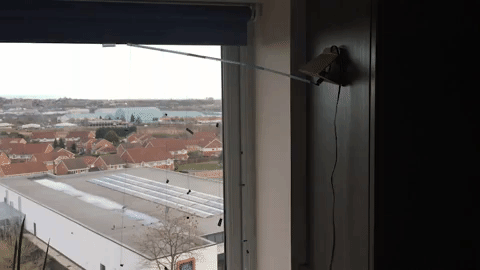 Tracking the cloudiness in Sunderland. It will position the curtain of drops in front of the window if the cloudiness is higher than 50%. Stuck on the side of the cupboard with tape.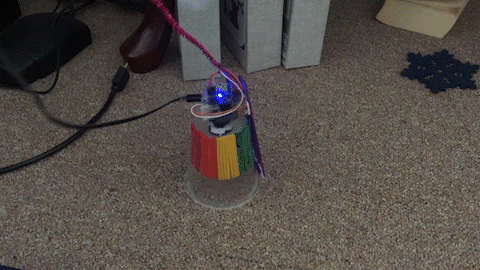 Indicating the temperature in Gateshead. It moves from cold (0 degrees, green) to warm (20 degrees, red). Build with a plastic cup instead of the cardboard base.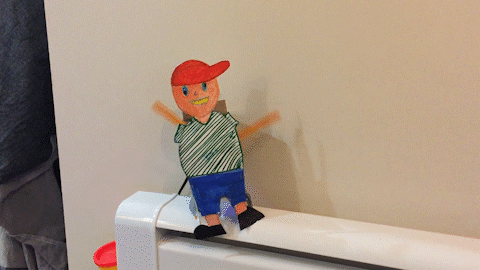 Alerting if there is a rocket launch in the upcoming day. It will let you know by rapidly waving his arms for 10 minutes. Build with both a plastic cup and the cardboard base.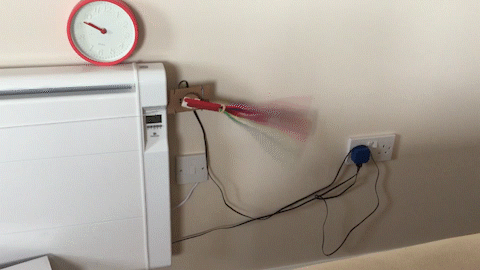 Showing the highest magnitude of earthquakes in Japan in the last week. The faster it moves, the stronger the earthquake. The long pipe-cleaners wobble clearly when something happens.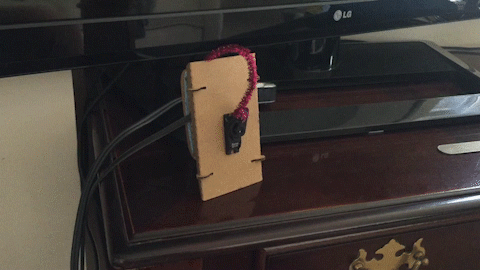 Indicating the wind speeds outside of Newcastle by bending more severely at strong winds, and stretching at lower winds. Pipe-cleaners are great!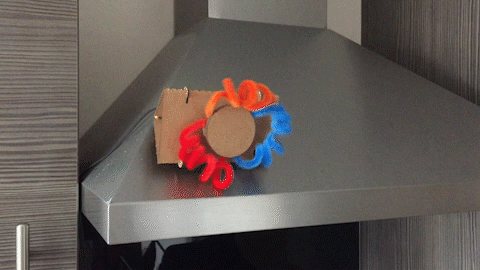 Indicating the carbon emission of the UK electricity network in Hexham from blue (low) to red (high). When it is blue I know it is a good time to turn on the washing machine.